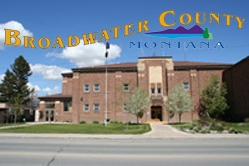 I am writing to say how thankful I am for the superb customer service and technical guidance your staff has given me personally during our County's change to DIS. John resolved the Outlook problems I've had from years before. I had PST transfer issues that John was able to find and restore. I had trouble getting Outlook 360 into my pad for mobile email monitoring. And there's more… Every issue was addressed and fixed with professionalism and courtesy.
From the perspective of a County Commissioner, I want to also thank you and your staff. Despite issues out of your control, you have been honest, forth-coming, professional and knowledgeable. Change can be hard, but you and your team made this change relatively easy. Overall, a vast majority have voiced they are pleased with your staff, the change-over and the IT support they have received so far.
I am happy to refer fellow commissioners, counties and individuals to DIS! Thanks for everything!
Laura