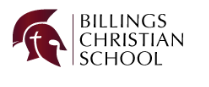 We have been using the IT services of DIS Technologies for many years. We've always been extremely happy with their services.
A few years ago, we had DIS install Alibi security cameras in our high school building. Not only was the system competitively priced, image quality of the cameras was amazing. We have since added additional cameras to our elementary building and playground area.
We also had DIS install access controls on our doors so we can limit who has access to the buildings. Included were video phones for two doors which allows us to see who is requesting access before allowing them into the building.
The third security product DIS installed is their DIStress Button system. This panic button system has given us peace of mind knowing that if a situation should arise that poses a threat to our students or staff, we can notify the appropriate individuals within seconds.
The security of our students is a paramount concern here at Billings Christian School. This three-step approach of DIS security products and the amazing support of the knowledgeable DIS staff has definitely helped us address those concerns.